LDG is a company of the large construction industry, leader in its sector for its professionalism and volume, with more than 40 years of experience in the sector, and headquarters in Ribarroja de Túria (Valencia), from where it extends mainly throughout the provincial scope.
Its experience in the sector is well consolidated, since this entity comes from other construction companies since the 70s. It currently has a staff of around 30 employees and is present in sectors that operate in the industry, logistics, residential market and civil work.
The company has been characterized by the continuous development of new services, these mainly depend on their human potential, so the training of personnel in trade, planning, quality and safety is essential to achieve the objectives set.
LDG Group bet on quality and safety as strategic business values.
Integral Gestion of projects
"We develop and implement innovative solutions in all projects generating added value for our clients"

Industrial & Logistics
Specialized in the construction of industrial and logistics warehouses.

Building & Residential
We have more than 100 unique works built on time.

Public Works
More than 1,000,000 urbanized m² for both public construction for the Administration and the private sector.

Civil Works
More than 1,000,000 urbanized m² for both public construction for the Administration and the private sector.

Maintenance Facilities
It should be a priority for companies that want to extend the useful life of their facilities.

Locals
Comprehensive reforms of commercial premises.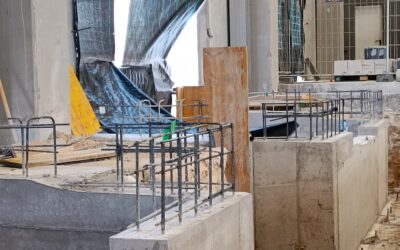 En Grupo LDG, nos complace compartir con ustedes una emocionante actualización sobre nuestros proyectos en curso. En este momento, estamos trabajando arduamente en las instalaciones industriales de Chrystenys, brindando servicios de mantenimiento de primera clase....
BASIC INFORMATION ON DATA PROTECTION
Responsible: LDG GROUP
Purpose: Respond to your contact request
Legitimation: Consent of the interested party
Recipients: No data will be transferred to third parties, except legal obligation.
Rights: Access, rectify and delete the data, as well as other rights, as explained in the additional information.
Additional Information: You can find detailed information about our Data Protection Policy at this link.
Polígono Industrial La Reva, 46394 Ribarroja del Turia (Valencia)
Edificio ASG,Esquina C/ Levante con C/ Mallorca